Attractions, Must see places in Malvan
Beaches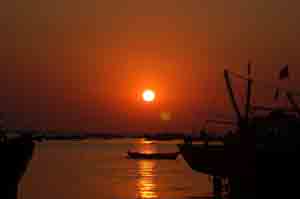 Malvan Beach
This beach is not a place for relaxation; however, it is close to the city centre and perhaps the most accessible beach in the area. Another promising forthcoming attraction here is a one of its kind marine park in Asia. The government has proposed the marine park since 2000, but there has not been any action on it yet.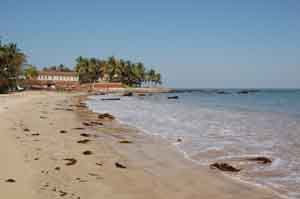 Chivla Beach
This is a beautiful stretch of clean sand and clear waters bordering Malvan town from North West. It is a very small beach, calm & serene beach, in evening laze around the beach and watch the sun go down. A small restaurant called Darya Sarang & Silver Sands serves local fish and refreshments.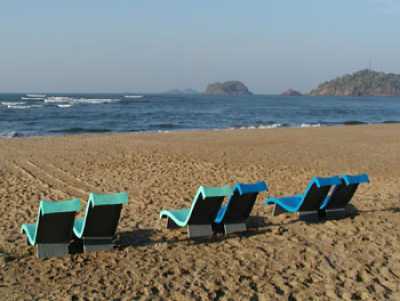 Tarkarli Beach
A long stretch of silver sands, cool sea breeze whispering through towering Cajurina plantations on the beach, Fishermen seen launching their traditional boats and nets daily into the sea is an interesting feature to watch on this beach. Two house boats are constructed in back water with luxurious facilities.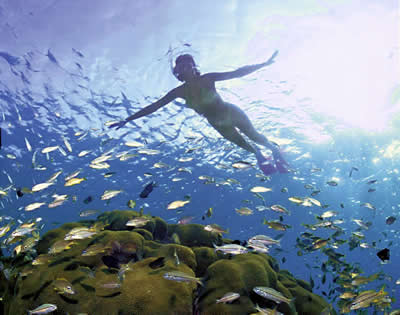 Devbaug Beach
A confluence of the Karli River flowing into the Arabian Sea. This point marks the southern most tip of the Malvan taluka. The beach lures to the tourists by its stunning white sand and beautiful blue water lagoon, thus an idealist spot for swimming , sunbathing and pick nicking.
Forts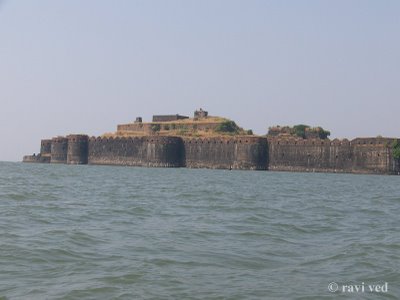 Sindhudurg Fort
Maratha king Chatrapati Shivaji Maharaj built this fort on island of 'kurte'. In those days Malvan was used for ship building & repairing works. Then the city developed accordingly. It was a planned city with market area, Residence Offices etc. In Sindhudurg Fort there is 'Shri Shivarajeshwar temple' of King Shivaji.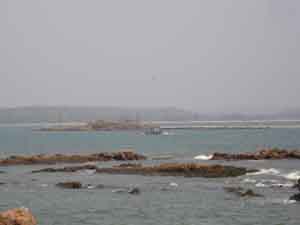 Padmagad Fort
To protect the Sindhudurga fort from the landward side, Shivaji built a fort of Padmadurg, now almost disappeared into the sea. It lay between the Sindhudurga and the coast, and featured a dry dock - a narrow tongue of water between two rock walls.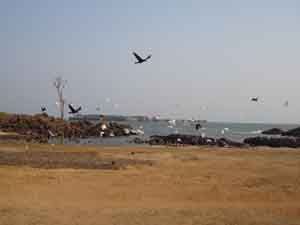 Rajkot Fort
North of Malwan were two additional forts, Rajkot and Sarjekot. Rajkot was northwest of the town, and stood on a promontory, and three of its four faces was protected by the sea. Some stones are used for Sindhudurga fort were cut from Rajkot.

Sarjekot Fort
Sarjekot was constructed in 1668 at the mouth of Kalavali Creek. The creek was navigable inland for 11+ kilometers, and it runs in zig-zags, thus producing natural safe inland anchorages. Presumably many of Shivaji's ships could shelter in the creek during storm season.
Other Attractions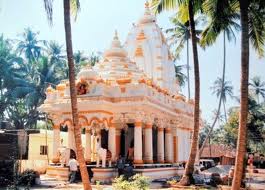 Jay Ganesh Temple
Situated at Malvan Jay Ganesh temple is now on a 'must see' list of tourists. The temple is built by Shri Jayantrao Salgaonkar, an astrologer of repute and creator of very popular almanac 'Kalnirnay'. Situated in Medha locality of Malvan on ancestral family land of Salgaonkars, the temple has been constructed as per the holy principles of temple architecture in India.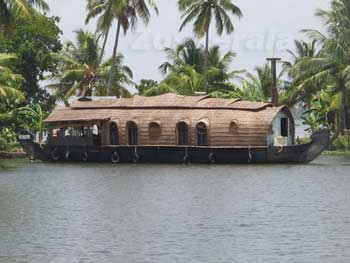 House Boats
Now MTDC has made houseboat facility available at Tarkarli. 2 houseboats, namely, Hiranyakeshi (a deluxe houseboat) and Karli (a standard houseboat) are at the service of discerning traveler. These fully equipped luxury boats have the Hi-tech equipment and all luxurious amenities on board.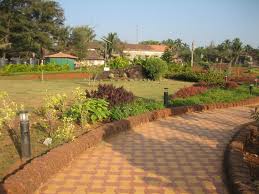 Rock Garden
Just Behind Malvan Police Station & Tahasil Office. An half Kilometers away from Malvan jetty.